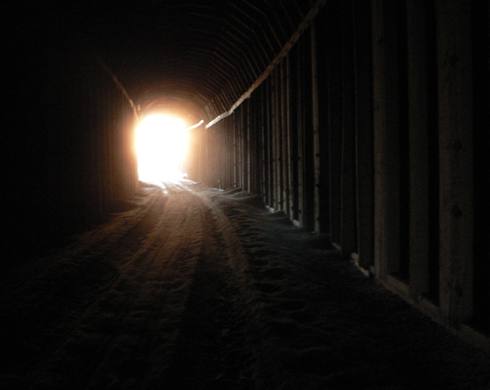 When life is dark and stormy,
with fewer ups than downs.
Still waiting for the moment,
when smiles replace the frowns.
You're at that point where life is hell.
A black hole full of glitches.
Then a glorious flash of light,
when hope reborn first twitches.
That moment when you're really sure
that the evidence is plain.
The light at the end of the tunnel,
Isn't a bloody train!